WE ARE AN AWESOME TEAM
OF WEB SOLUTIONS
We are a creative web solutions agency based in Cambodia focus on
web design, web development and search engine optimization service delivered with a personal experience.
Since we established in 2015, we have been committed to delivering excellent, innovative digital projects to the highest possible benchmarks by our completely qualified and experienced team at our in-house Cambodia. We help our clients (small-to-medium enterprise) to boosts brand performance to engage consumers to achieve our clients business vision. We design and implement functionally to driven our clients' productivity and efficiency. Ultimately, We know our job isn't finished once our client does not move forward. We're here to guarantee your moving transition goes as smoothly as possible.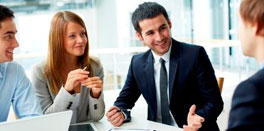 Our Mission
"The leading Web Solutions Agency Provider in Cambodia"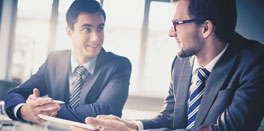 Our vision
"To Maximize & Transform Our Client's Business growth"
We help businesses innovate and grow & Let's deliver
the right solution for your business.
Web Design & Development
92%
SEO & Site Improvement
90%
Logo & Graphics Design
85%
Our Design & Development Process
Our 5-Step Website Design & Development Process

The project analysis, consultation & research let us the opportunity to know and fully understands your business, what you are personate about, and what direction you want to take and drive the target to your business. After discovering every possibility, we will provide you with a project specification and brainstorm some idea with you and satisfied result.

Now we Design a wireframe in graphic design layout as JPG or PNG, so you can see what your website will look like. We'll spend in this stage until your website looks like how you wanted it. Only after you okay the framework and the website concept will move forward to the next step.

One you approved the final look for your website, we turn the nerd up a notch and our developer gets started with the coding by using best practice techniques, we develop websites that are user-friendly, functional and engaging. Depend on our experience and creative ideas you'll get standards-based and accessibility website that works perfectly in modern web browsers.

Time show your website to the world! Once we officially launch the website, we don't just disappear and leave you with a great looking website but no way of managing it. We work carefully with your team throughout the process, enabling a smooth transition.

Now that you have an awesome website,
we want to make sure it stays awesome. Our team experts are always available for helping you with any question or update you may need.
QAZCAM
also can help you get rank higher on search engine search result.